When registering for CRA My Account service or calling the individual inquiries line, you'll need to provide an amount from your return to verify your identity. The CRA will request a particular line number.
To find an amount from your return, navigate to the Summary section of your return and click on the arrow to review a line-by-line summary of your return.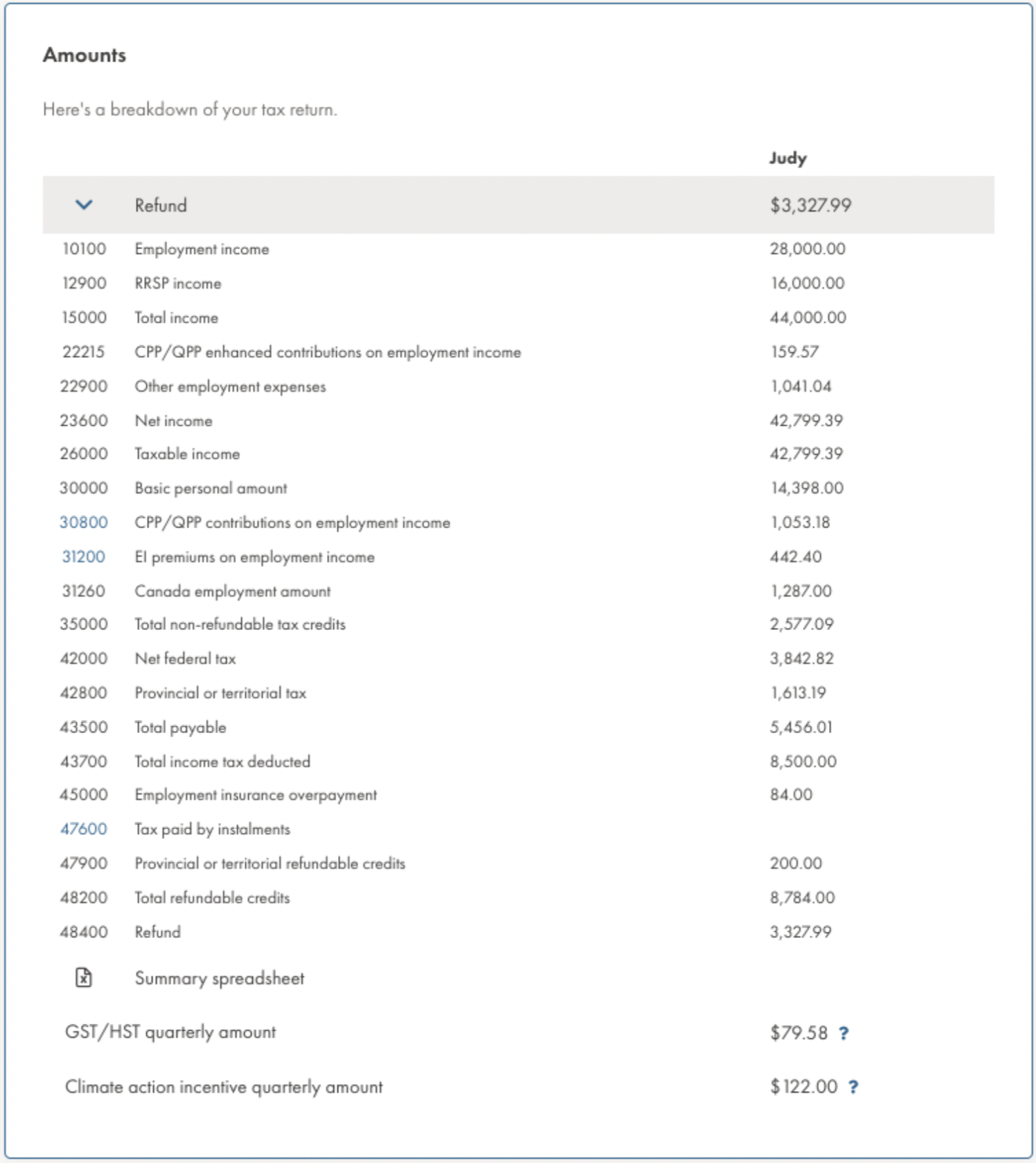 If you saved a PDF copy of your return, you can find the requested line number on the T1 and Schedule 1 or TP-1 (for residents of Québec).
Here's how to access a previous year's return.