Wealthsimple Tax can auto-fill part of your return with information directly from the CRA. It's easy, accurate, and feels like magic.
Here's a list of what's available through Auto-fill.
Before you can use Auto-fill my return, you need to have both a Wealthsimple Tax account and a CRA My Account. You'll also need to complete the mandatory fields About You section of your tax profile.
To get started, click the Auto-fill my return button that appears just above the search box in the Your Taxes section. If you can't see the button, ensure that you:
are logged into Wealthsimple Tax, have completed the mandatory fields in the About You section, and
have answered "Yes" to the question "Are you registered for CRA My Account?" in the About You section.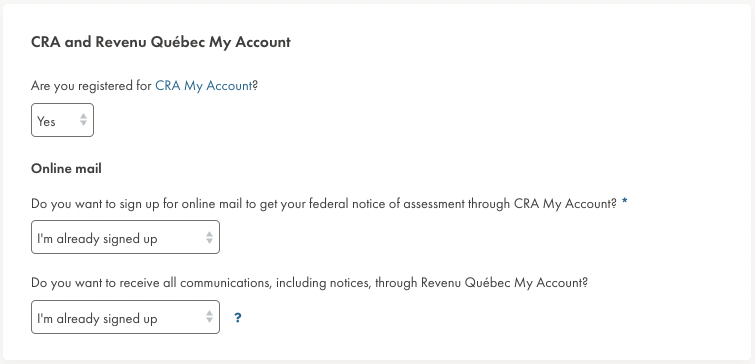 Agree to the terms and conditions and then click the Authorize with CRA My Account button.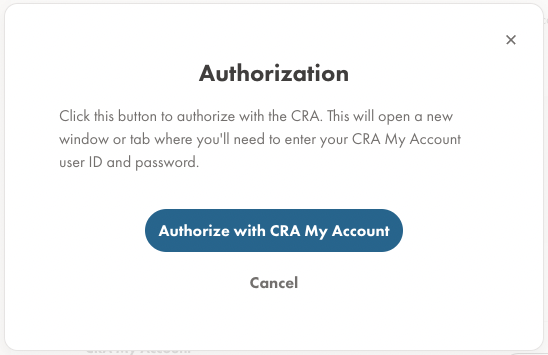 A pop-up window will appear and prompt you to log in with your CRA My Account user ID and password. If the pop-up window doesn't appear, make sure you have pop-ups enabled in your browser.
Once you've logged in to My Account, click Next to confirm you want to get your tax information. The next step could take a minute or two (depending on how busy the CRA's servers are). When your data is ready, you'll be prompted to close the window.
Close the window and return to Wealthsimple Tax to continue. You'll then see a list of what's available to auto-fill. You can select all slips by clicking "Select All" or you can pick and choose what you want to add to your return.
Click the blue Auto-fill button and presto! Your return is auto-filled.