To download a PDF copy your Notice of Assessment from the Canada Revenue Agency (CRA) website, you can follow the three easy steps below!
1) Sign into your CRA account online.
If you haven't signed up for a CRA account online, we highly recommend it to help track your TFSA and RRSP contribution limits as well! You can register here under 'Option 2' > CRA Register.
2)​ Click on "View Mail".​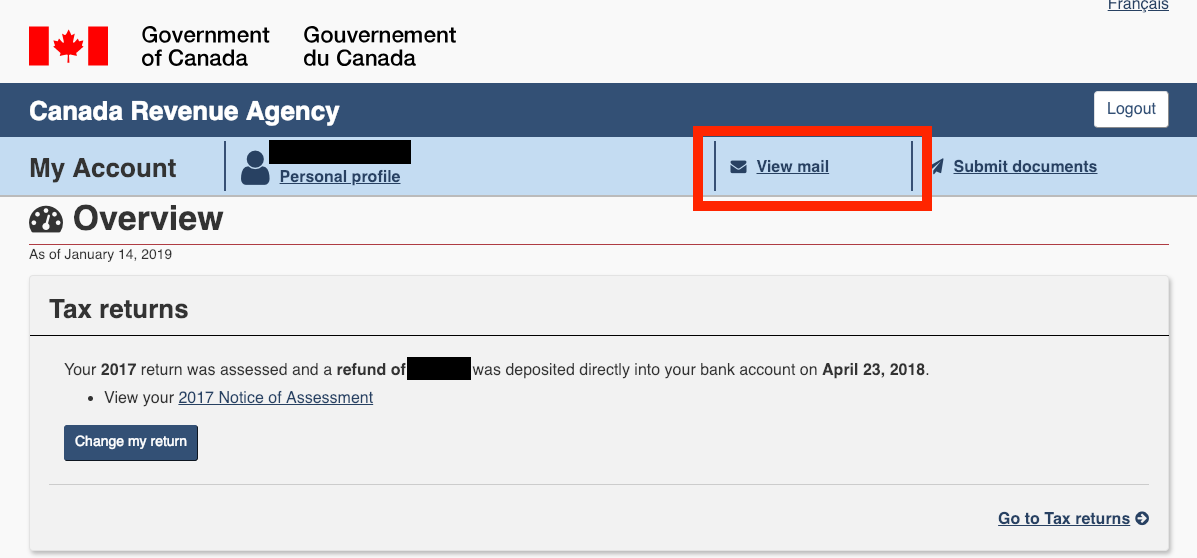 ​​​​
3)​​ You should see the Notice of Assessment available for download in PDF format at the bottom of the page. We will need the most recent one!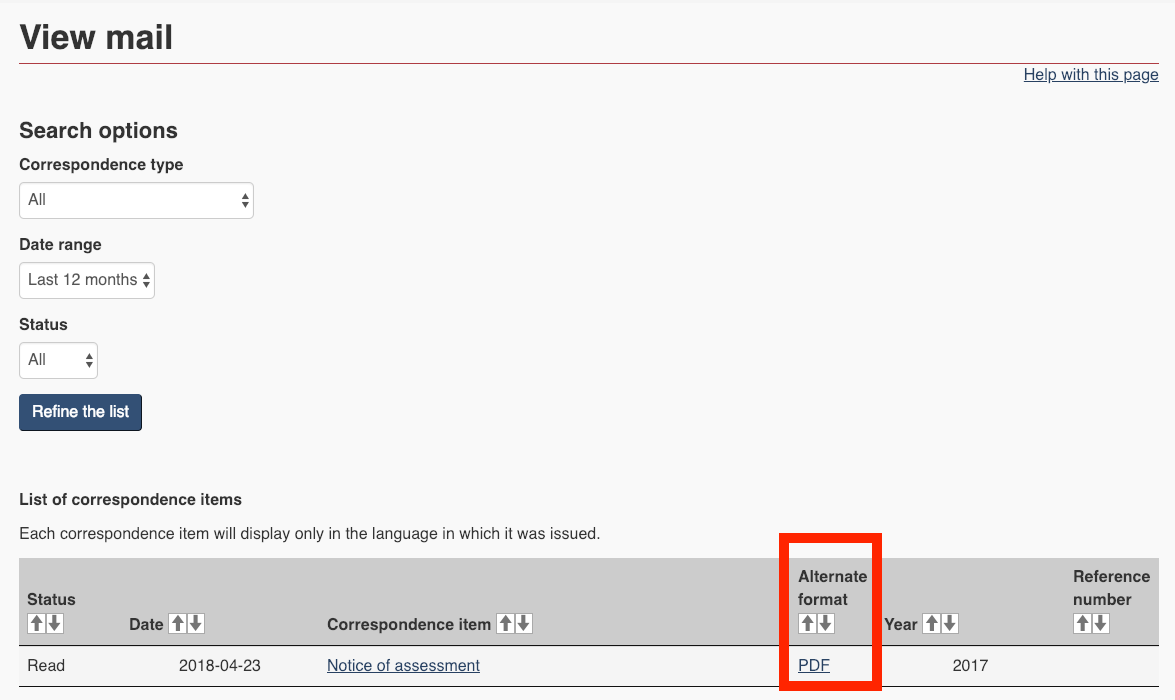 The first page should look something like this!